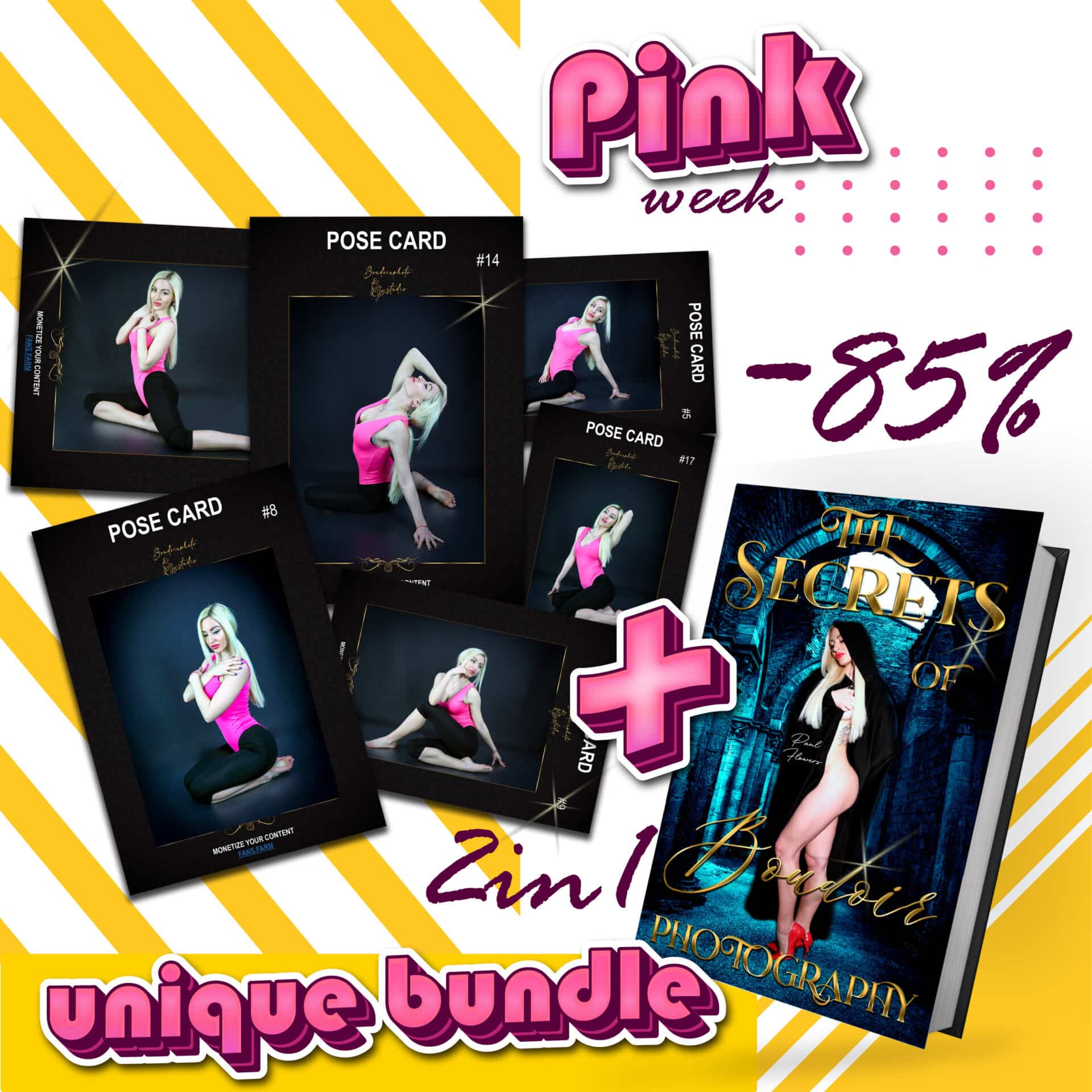 Vision sells
Good photos sell
We all know that, right?
This unique bundle is especially for you, to teach you step by step how to take even better photos and improve your vision in the best possible way.
It will help the look of your photos and make your followers want more and more and follow you forever.
Beautiful Bundle for boudoir, glamour and fashion photography. Step-by-step tutorial book and huge poses guide to help you create divine photographs.
"The Secrets of Boudoir Photography" is a book for every self-respecting woman, influencer, as well as for every photographer who shoots or wants to shoot boudoir, glamour, fashion, erotic, stylish and beautiful photography.
It is the first e-book created specifically for smartphones in PDF format!
The book "The Secrets of Boudoir Photography" is written in light, funny and extremely understandable language.
It's a step-by-step guide to becoming an adored and passionately desired woman.
It is written based on the author's experience working with women over many years.
He has worked with and photographed some of the most beautiful women.
He knows what they want, how they feel, what their needs are, and he has created a fun book to teach you how to create art and how you can become a work of art.
Regardless of what age you are, what you look like and how many kilos you weigh, you need her, and after her you will rediscover the woman in you.
We all like women!
Both men and women like women!
Through the book you will learn how to be liked more and more.
You will find out how to earn and how to have a lot of followers, fans and everything you could want.
You have jokers how to shoot, where and with what.
As a gift, you get these huge jokers to make you fabulously desirable.
You are guaranteed to have fun and after reading it you will create real works of art!
The book is for women of all ages who want to be liked, adored and draw attention to themselves.
The book "The Secrets of Boudoir Photography" is also a great gift for any photographer.
AFTER THE BOOK YOU WILL CREATE ART PHOTOS AND KNOW HOW TO PROFIT FROM ANY SITUATION AND MOST OF ALL FROM SOCIAL NETWORKS!
You will find photos of some of the most beautiful women . Misses from many contests such as: Miss Silicon, Erotic Models, many others, and also some of the most extravagant and sexy Playmates.
YOU WILL LEARN FROM THE BOOK:
HOW TO BE SEXY;
HOW TO POSE;
HOW TO SHOOT;
WHAT YOU NEED;
HOW TO MAKE REAL MONEY from social networks
and much more.
You'll learn how to be a next-level influencer and photographer!
Accompanied by numerous BONUSES and over 260 unique photographs.
YOU GET:
The best ideas
The most proven poses
over 200 pose ideas throughout the book
108 TOP Poses captured with one of the best models
The most practical advice
The most useful tricks
Most suitable clothing outfit ideas
The latest accessories
236 pages
80 MOST USEFUL TIPS
And many other useful things.
+
AMAZING BONUSES AND FOR FREE!
Top poses GUIDE for Fashion, Glamour and Boudoir photography shoot with one of the best Bulgarian models, Miss Sofia – Geri Tileva.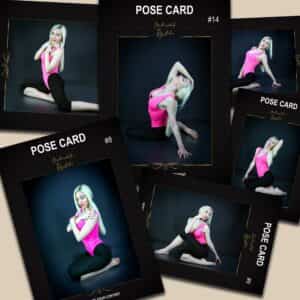 Tried and proven poses.
A must-have every influencer and photographer, you'll wow your fans with them.
With their help, you will make it easier for your customers, and they will be an exceptional "hint" to create real works of art.
Unique photographic poses that have stood the test of time, presented in an exceptional way.
With these digital photography poses for fashion, glamour and boudoir, everyone will win and your photos will look stunning.
They are needed by all female and photographers.
Over 100 TOP Photography poses for fashion, glamour and boudoir photography.
About the author
Paul Flowers has over 15 years of experience in the industry.
Professional photographer who photographed some of the most beautiful women, Playmates and winners of many titles from beauty contests.
He sincerely shares his experience and will teach you "how to conquer" not only the male audience.
The book is written in a light and entertaining style and is a step-by-step guide on how to get the results you want by taking amazing photos that make everyone a fan to follow you forever.
The book is intended for every influencer, woman and photographer who wants to be at the top level and create truly beautiful works of art.
YOU ARE GUARANTEED TO GET:
The best photography tips;
The best ideas for boudoir and erotic photography;
Advice on clothing, underwear, accessories, etc.;
What equipment do you need;
And lots of classic, proven photo poses for your next photo shoot.
+ UNIQUE BONUSES (AND A LOT)
AND THE MOST IMPORTANT!
Full money back guarantee if after reading and applying the tips in the book you don't become better at taking pictures and posing!

GUARANTEED!!!
With a huge discount
-85%

–

ONLY $29
from $176
If you want to be successful, this set is for you
Designed specifically for your smartphone so it's always close at hand.
What else are you waiting for?